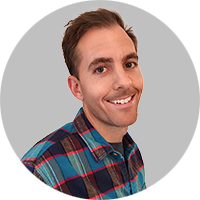 Hi, I'm Josh the founder and owner of Cleaning Business Academy.
I started this site back in 2011 alongside my day job as a house cleaning service owner. As time went on website visitors started to find the website and it encouraged me to write more articles that helped me along my journey and knew would help others.
A little backdrop on how I got here, I started a house cleaning service in Charlotte, NC in 2008 right smack in the middle of a recession. I had no clue what I was doing. I just knew that I had lost my job and needed to make money fast and needed something flexible so I could start my real estate business again in the middle of a recession.
So I saw an ad for an independent contractor cleaning houses which perked my interest since I wanted flexibility. But at the same time, I got a job offer from Wells Fargo at $14 an hour. I came to a fork in the road on doing what I had been doing going from job to job or start out on this unknown path of becoming an entrepreneur.
I had always been a risk taker so I took a leap of faith and became an independent contractor for a maid service here in town making $15 an hour. After about a couple of months, I got a cease and desist letter from the maid service. I guess I did such a good job that the owner thought I was going to steal her clients.
She was wrong. I hear stories all the time form other maid service owners about employees quitting and stealing clients. You reap what you sow in life so if you steal you will be stolen from.
So with no notice, my cleaning schedule was removed and I never heard back from the owner. It was a blessing in disguise. Since I would collect the check payments from customers before a cleaning I knew how much to charge and how long it took me to clean. It was $30 an hour!
So I printed out some fliers and went door to door and got on home advisor in the early years and the rest is history.
Anyways, enough about me. The purpose of putting this website together is to help you start and successfully operate your own cleaning business.
Starting your own business can be very rewarding.  Especially in this day and time where job security is not guaranteed and landing and keeping a job is becoming more difficult. If you are looking to make more money, become your own boss, and be financially rewarded based on your efforts and not what your employer can pay you. Then starting your own cleaning business may be for you.
I hope you find what you are looking for on this site. If you need help starting or growing your cleaning business I have cleaning tip articles here or click here to check out my House Cleaning Kickstart Course. The course will help you navigate all of the things you need to know when starting a cleaning business.
Good Luck!
Josh