HOUSE CLEANING KICKSTART includes everything you need to start your own house cleaning business AND make $25-$45 an hour with repeat customers.
This program is designed to meet you wherever you're at today AND set your business on fire (in the best way possible).
While your business is different from all the other cleaning businesses out there, the steps to growing a cleaning business are the same. What a relief, huh?
This proven cleaning business growth system includes—
Meet a Few of My House Cleaning Clients...
When you join me in House Cleaning Kickstart, you'll find out how I ran a successful cleaning service with long-term clients like these folks...
Frequently Asked Questions
When I first got started 10 years ago I had no idea what I was doing and had never started a business before. Everything I have learned along the way I will teach you step-by-step in an orderly fashion through the course and give you access to me in your members area, so you can ask me anything.
I will teach you step-by-step how and what to clean with the same process I use for my house cleaning service.
While I can't guarantee that you will make $25-45 per hour, I have been charging $30 per hour for several years and I'm just a solo cleaner and not a franchise. The average industry hourly rate for house cleaning is between $25-$45 per hour. I will show you how to position yourself as a real, professional cleaning company in order to be able to charge top dollar for your services.
Yes! After sign up, you will get access to me inside your member's area where you can get help and support from myself. I'm here to help you succeed!
Yes! If you decide to cancel your house cleaning kickstart purchase within the first 30 days, and you would like a refund, please let me know and I'll happily issue you a refund.
Yes, there is a link in the members area to downlaod the Apple App Store iPhone and iPad app as well as the Google Play Store Android app.
House Cleaning Kickstart allows you to finally attract and book long-term clients with a 5-step system, just like Shannon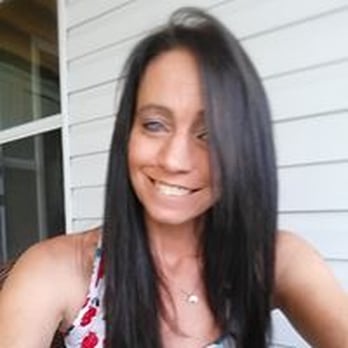 After cleaning for other companies for years prior, I decided to start doing it on my own and it's been going fantastic. It's just good to know that I have someone like Josh I can turn to ask questions when I need it. It takes a lot of stress off. Thanks for all your help, Josh!
Say "Yes!" to Consistent, Long term Clients Today
(Pssst! All it takes is ONE recurring customer or 1 cleaning to make your full investment back! Crazy, right?)
Get a proven 5-Step Kickstart System for your cleaning business, INCLUDING:
I'm so excited to bring House Cleaning Kickstart to you, I'm giving you the opportunity to enroll TODAY at the special price of only…
Enroll Today
One-time payment only.
30-day money back guarantee.
You can get a full refund within 30 days — I guarantee it!
Maybe you're still perched on the fence, questioning whether or not you've got what it takes to start a house cleaning business…
I want to give you the peace of mind you need to take this step forward with me today. If you join me in this program and then decide starting a house cleaning business is NOT for you, I'm only an email away.
You don't need to jump through any hoops. As soon as I receive your email, I'll quickly reply to your email and refund your full investment.
Don't think of the cost of this course as wasted money. You are investing in yourself and your financial future in the hopes of becoming your own boss.
All it takes is ONE recurring customer or 1 cleaning to get your full investment back.
It's not going to take you months or years to get your investment back like other higher education degrees or trade schools. We're talking about possibly weeks or up to a couple of months as long as you complete the course and put in the work to get your business off and running.
When you've got a proven system in your back pocket, It doesn't take long to start attracting & booking new clients and making good money (I'm talking $25-$45/hour) quickly.
I do want you to know that starting a house cleaning business is going to take some work, but it's worth it and I'm here to help you every step of the way.
I can't wait to take you step-by-step as you get out there and start getting paying clients!