It looks like you're ready to take the cleaning world by storm with your brand-spanking new cleaning business. You've got the plan and you've got the drive, but what do you have for a name? You've been searching high and low but all you can find are cleaning company names that sound like they were scrubbed with a dirty rag. Now what?
You don't need to wash your hands of this just yet. It's time to put on your detective gloves and crack this naming case. A name is like a first impression, it sets the tone for your business and can either make or break your brand. That's why it's important to have a name that's not only catchy but also classy.
We've put together a list of over 350 catchy cleaning business names, all unused, unique, and classy. We'll also give you valuable insights on what makes a great cleaning business name and how to properly register it. 
By the time you're done reading this article, you'll have some great name ideas that will give your business a fresh and sophisticated image and know how you should select one for your cleaning service.
What Makes A Cleaning Business Name Stand Out?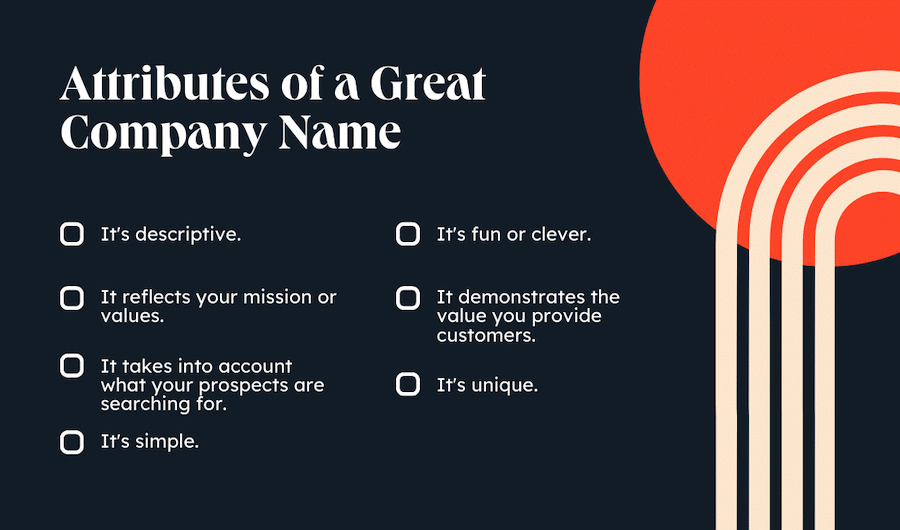 Creating a successful cleaning business requires more than just providing top-notch services; it also requires a strong and memorable brand identity, starting with the business name. A well-thought-out business name can make all the difference in attracting customers, standing out from competitors, and establishing a lasting brand. 
Here are some key factors to consider when selecting a cleaning business name:
I. Relevance
The name of a cleaning business should accurately reflect the services it provides. A relevant cleaning services name will help customers understand the nature of the business and what it offers.
II. Memorability
A memorable name can make it easier for customers to recall the business and recommend it to others. Having a distinctive, memorable, and easy-to-recall name will differentiate a business from its competitors and establish a more recognizable brand identity.
III. Spelling
It will be easier for customers to find the business online and recommend it to others if the name is straightforward in spelling. Too complicated or difficult-to-spell names can confuse customers and make it harder for them to remember the business.
IV. Pronunciation
An easy-to-pronounce company name is essential for a cleaning service that relies on word-of-mouth referrals. On the other hand, a name that is difficult to say or spell correctly can create confusion and hinder the growth of the business.
V. Availability
Before settling on a name, ensure that another business or trademark hasn't already claimed it. This can prevent legal issues and ensure that the cleaning business has a unique identity. It's also important to check the availability of the name as a domain name and social media handle.
VI. Branding
The cleaning business name should fit the brand image the business wants to create. For a cleaning business that wants to create a lighthearted brand, a playful and fun name can work well. On the other hand, for a cleaning business that wants to convey a serious and dependable, a more professional name can work well.
VII. Unique
A unique business name can help the business stand out and create a memorable brand. An unused cleaning company name can make it easier for the industry to establish a solid online presence and brand identity.
VIII. Location
The name should be relevant to the location where the business operates. For example, if the business operates in a specific city, the name could include the city's name to differentiate the business from competitors and make it easier for local customers to find the business. For instance, if you are based out of Chicago and decide to name your company Clean & Green LLC, it might not be that relevant to the local market. 
On the other hand, changing it to Chicago Clean & Green LLC will immediately increase the visibility and recognition of your business among local residents and businesses.
Now that we are familiar with the elements that make a unique cleaning company name, it's time to explore some creative name ideas for your cleaning services.
351 Unused Cleaning Business Name Ideas You Can Use For Your Cleaning Company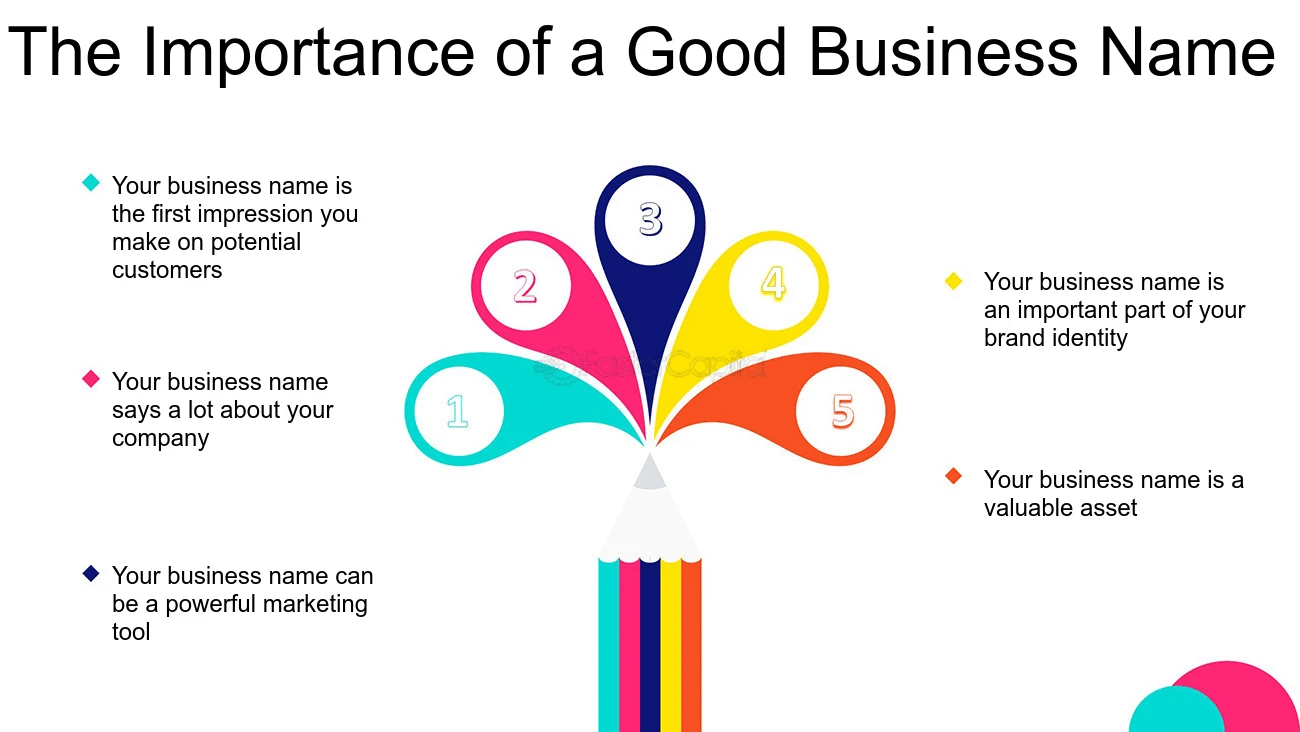 We've created a collection of possible cleaning business names you can use as a starting point. Before settling on a name, check its availability in your area and ensure that it aligns with your brand vision and values.
Catchy Cleaning Company Names
Clean Sweepers
Dust Busters Cleaning Services
Sparkle & Shine
Tidy Touch
The Clean Team
The Sanitation Squad
Spotless Solutions
The Neat Freaks
Dustless Dreams
Clean Break
A Touch of Clean
The Clean Scene
Clean Living
Dustyless Delight
Clean House
Clean Cuts
Clean Vision
Clean Dreams
Clean Scene
Discreet Maid Services
Clean Getaway
Clean Flow
Clean Roster
Clean Clutter
Clean Crew
Clean Reserve
Sparkle Squad
Dustless Drive
Radiant Results
Tidy Trends
Scrub Squad
Sparkle Service
Spotless Society
Dustless Delight
Clean Cottage
Bright & Beautiful
Clean Start Maid Service
Clean Machine
Clean Express
Bright Cleaning Services
Clean Crusade
Clean Queen
Clean Genius
Glass House Cleaners
Clean Connection
Clean Power
Clean Palace
Sanitized Spaces
Neat Nook
Dustless Domain
Tidy Terrace
Polished Palace
Shimmering Solutions
Pristine Paradise
Clean Sweep
Immaculate Interiors
Dust-Free Dream
Refreshing Results
Sanitary Solutions
Tidy Touchdown
Clean Perfection
Clean Focus
Deeper Clean Maid Service
Clean Horizon
Clean Escape
Clean Grace
The Goodly Work
We Clear
Clean Canvas
The Clean Coop
Unique Business Names For Cleaning Companies
Dust-B-Gone
Radiant Roster
Scrub Squadrons
Sparkling Surfaces
Pristine Polishers
Tidy Takeover
Busy Bee Cleaning Service
Dustless Dynamics
Sanitized Squad
Bright Home Cleaning Services
Neat & Tidy Maid Service
Cleaning Bee
Spotless Specialists
Radiant Rise Services
Cleaning Fairies
Cleanse and Clean
I Love Clean
Cleaning Services Utopia
The Cleaning Corps
Dust-Free Dynamics
Magical Maids
Reality Source Cleaning Solutions
Shaker Just Rite Cleaners
Hags with Rags
Housekeeper Plus
Caring House Cleaning
Romeo Cleaners
Comfortable Building
Dirt Cleaners
Cleaning Services Up
Cleanly Cleaning
Cleaners for Life
Cleaners Dream
Fragrant Finishing
Nitty Gritty
House Maid
A Cleaner Home
Dumpster Clean
The Alimentary Cleanup
Housekeepin'
Cleaning Services Official
Serve Your Community Clean
Hustler Cleaning Services
Wise Cleaners
Well Handling
The Cleaning Guru
The Best Cleaning Company
Clean by Day
The Cleaning Shop
Cleaning Services Me
Cleaning Services Warriors
Glamourous Cleaning
Cleaning Services Line
Perceptive Cleaning Services
Pragmatic Work
Cleaning Services Age
Cleaning Services Art
The Fragrant Cleanup
Cleaning Services Innovations
Respectable Cleanup
Fresh Finishing
Cleaning Services Ist
Cleaning Services Club
Cleaning Care Services
Cleaning Services Land
Well Washing
Cleaning Services Nation
The Sheeny Cleaning
Maid 2 Order
Maid Brigade
Clever Names For Cleaning Service Providers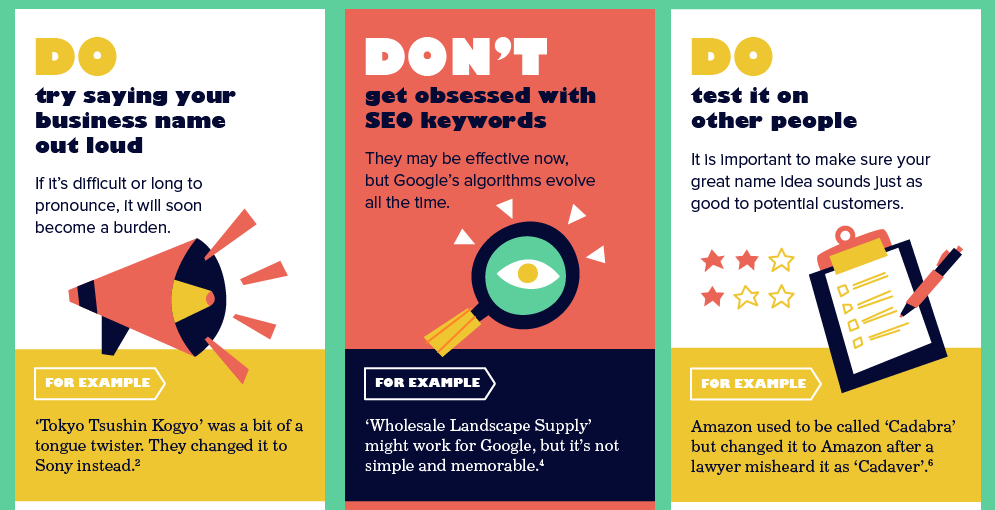 When choosing a name for your cleaning business, it's essential to consider the ease of pronunciation and memorability for your potential clients. To test the pronunciation, try saying the name out loud and see if it rolls off the tongue easily.
In addition to ease of pronunciation, it's also important to avoid basing your business name solely on SEO keywords. While having keywords in your business name can help with search engine visibility, it's more crucial to have a name that is catchy, memorable, and accurately represents your values and brand image.
Maids to Help
Manic Maids
Mop n' Maid
Perfectionism
Pixie Dust Cleaners
Time Mountain House Cleaning
Lemon Fresh Cleaning
Super Clean Services
Washed Up Cleaning Service
Green Liquid Cleaning Pros
Dust Bunnies
Floor to Ceiling
Fresh Tech Maid
Golden Standard
Dirty Cleaning Service Drip
Sure Cleaning Services
Happy House Cleaners
Better Cleaning Services
Ready Maid Cleaning Services
Bonded Building Cleaning
Clean and Shine
Clean Space
Groove Cleaning Service
Riches Cleaning Service
Nooks & Crannies Cleaning
Perfect Touch Cleaning
Pro House Cleaning
Queen Bee Cleaning Service
Revolution Cleaners
Shirley Clean Maids
On-Time Cleaning Services
Sparkle Home Cleaning Service
Cinderella Cleaners
Clean Berets
Clearly Clean
Squeaky Cleaners
Deep Clean Office Team
Mighty Maids
New Cleaning Crew
No More Dust Games
Great Earth Cleaners
Green Maid Services
Sparkling Solutions
The Spotless Squad
Dust Down Services
Clean & Clear Co
Pure & Simple Cleaning
Clean House Heroes
The Dust Fairy
Action Maids
Bippity Boppity Boo Cleaning Service
Companion Maids
Deep Clean
Dirtbusters
Hygiene Machine
Lean Mean Clean Machine
Maids by Trade
Perfectly Clean
Perks Professional Cleaning Services
Personal Touch
Pro Clean
Aftermath Services
Blue Skies Services
Carly's Cleaning
Clean Works For You
Fuzzy Wuzzy
Gettin' Dirty Cleaning Service
Immaculate Housekeeping
Life is Maid
The Orderly Maids
Cute Cleaning Company Names
The Dust Downers
Whistle While You Work Cleaning
The Tidy Tycoons
The Clean Crafters
The Dust Dispatcher
The Dust Defenders
Clean & Classy Home Services
The Clean Connection
The Tidy Tribe
The Clean Choice
Clean & Cheerful Home Services
The Cleaning Consultants
The Clean Collective
The Tidy Terrors
Clean & Comfortable Home Services
The Cleaning Companionship
The Sparkle Squadron
The Clean Crusade
The Dust Downfall
Clean & Cozy Home Services
The Sparkle Syndicate
The Clean Coalition
Clean & Cool Home Services
Clean & Convenient Home Services
The Cleaning Command
The Clean Company
Clean & Cohesive Home Services
The Cleaning Collaboration
Clean & Carefree Home Services
The Cleaning Cabal
The Tidy Teamsters
The Cleaning Clique
The Dust Disruptors
The Cleaning Consortium
The Clean Confederation
Clean & Clean Home Services
The Cleaning Corporation
The Dust Destroyers
Clean & Clear-Cut Home Services
The Tidy Troop
Clean & Compact Home Services
The Cleaning Community
The Dust Disintegrators
Clean & Complete Home Services
The Cleaning Collaborators
The Clean Conglomerate
The Tidy Team
Clean & Consistent Home Services
The Cleaning Collective
The Clean Community
The Dust Deterrents
Clean & Contemporary Home Services
The Cleaning Confederation
The Tidy Titans
Clean & Comprehensive Home Services
The Cleaning Caboodle
The Dust Dispatchers
Clean & Confident Home Services
The Tidy Troopers
Clean & Creative Home Services
The Cleaning Cooperation
The Sparkle Society
The Dust Demons
Clean & Careful Home Services
The Cleaning Dreamers
The Dust Darlings
Clean & Cute Home Services
The Tidy Treasurers
The Cleaning Wizards
The Sparkle Sprinklers
Cool Names For Cleaning Companies
The Dust Dynamos
The Tidy Tots
The Cleaning Wonders
The Dust Deities
The Cleaning Whizzes
The Sparkle Specter
The Tidy Trotters
The Cleaning Workforce
The Sparkle Sprinters
Clean & Casual Home Cleaners
The Tidy Tricksters
The Cleaning Wunderkinds
Clean & Charming Home Cleaners
The Cleaning Warriors
The Sparkle Sprays
The Dust Dilemmas
Clean & Complete Home Cleaners
The Tidy Treasures
The Cleaning Wunderkammer
Clean & Comprehensive House Cleaners
The Cleaning Workhorses
Clean & Cool Home Cleaners
Clean & Crafty Home Cleaners
The Cleaning Whiz-Kids
The Sparkle Spectacle
Clean & Convenient House Cleaners
The Dust Disrupters
Dashing Executive Cleaning Service
Busy Mops House Cleaners
Spiffy Shine Cleaning
Buffed Cleaning Services
Sweep Out House Cleaners
The Clean Solution
Down and Dirty Cleaning Service
Drip N Dry
Dust Buddies
Feather Lady
Freedom Clean
Gleam and Glisten Cleaning
Grime Busters Happy House Cleaners
Heaven Scent House Cleaners
Home Sweet Home Cleaners
Professional Cleaning Services
Queen of Clean
Rainbow Cleaners
Reflections Cleaning Company
Rise 'n Shine
Select Cleaning Service
Softtouch Supremeklene
Sparkle Aplenty
The Cleaning Trust
The Complete Cleaning
The Cleaning Brigade
Just Clean Life
Krazy Klean
I-Shine
You Have it Maid
We've Got Maid
White Glove Maid Service
Your Panes are Our Pleasure
Royal Maid Service
Sparkle A Plenty
Sparkle Cleaners
Suds in the Bucket
The Clean Thumb Maid Service
Thorough Clean
Tidy Shines
Twinkle Time
Two Maids and a Mop
Pleasin' Polish
You, Me & Maid Cleaning Services
How To Pick A Cleaning Company Name Exercise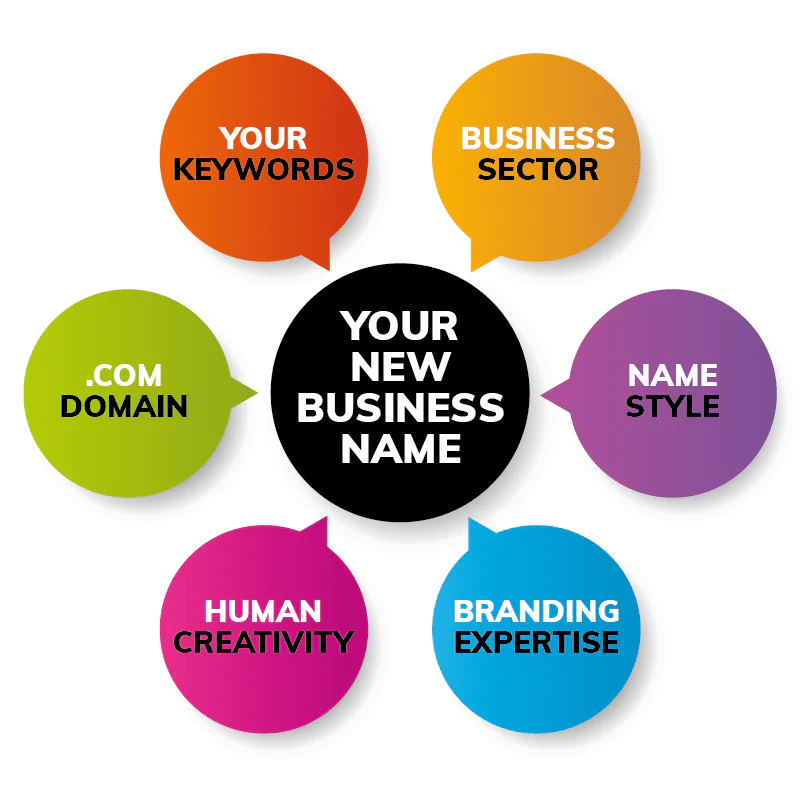 To pick a name for your business, I would recommend using the cleaning terms such as clean, cleaning, maid, or maids in the name. This helps with brand recognition and search engine optimization.
Take out a piece of paper or pull up a spreadsheet and put your cleaning terms in 4 columns at the top: clean, cleaning, maid, and maids.
Next, pull up thesaurus.com for help with synonyms and a domain name registrar like GoDaddy, Namecheap, or BlueHost to check if your business domain name is available to register.
The best way to come up with names is just to think about catchy names or phrases that go along with your cleaning terms.
For example, with the term "clean" in your first column, start thinking of words that could go along with clean, such as happyclean, cleantime, itsclean, etc. Then do this for your remaining cleaning terms.
You can also use thesaurus.com to help come up with other words or phrases that are similar to the word that you have thought of.
Register Your Business And Website Name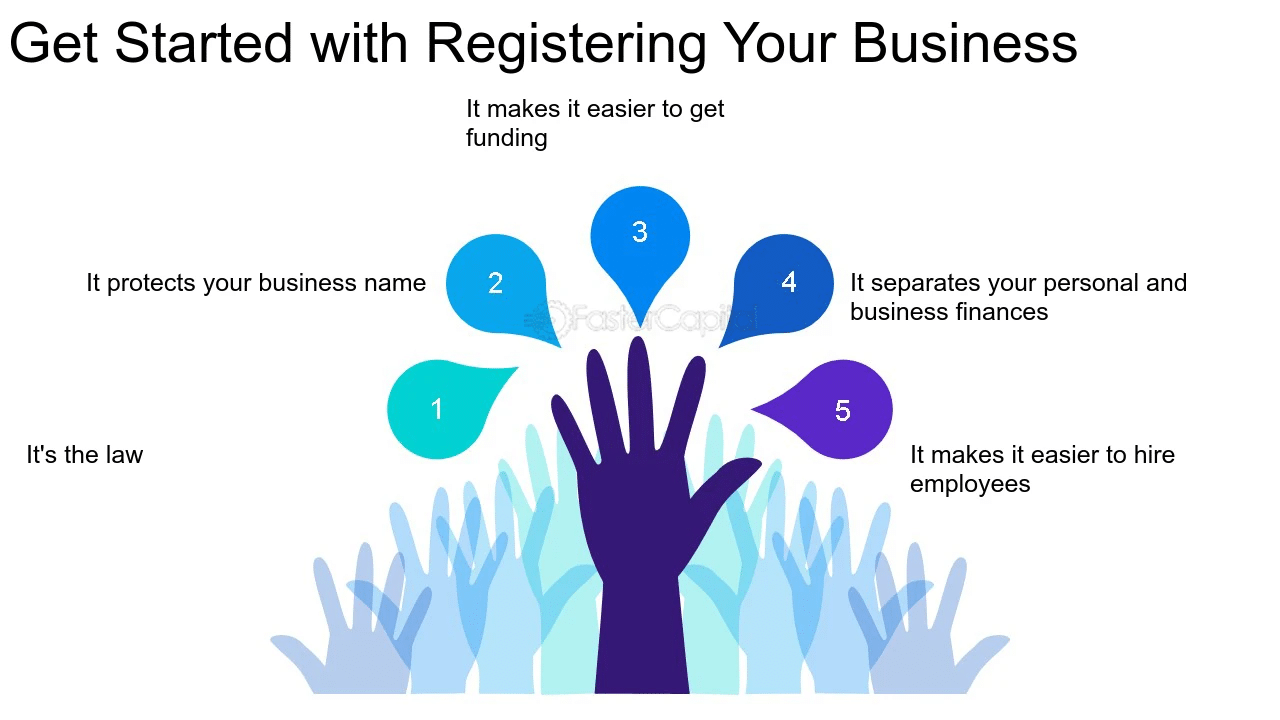 Before you start searching for domain name availability, I would start with your favorite names and search for those first.
After you have come up with a decent list of potential names, pull up your GoDaddy, Namecheap, or BlueHost tab and start searching to see if those names are available.
Also, it is very important to make sure the .com version of your name is available. This is the go-to TLD. Every other extension could look unprofessional.
Insert the names as one word (like maidtime) into the GoDaddy, Namecheap, or BlueHost search bar to verify availability.
If the name you want is already taken, try taking the word you matched with your cleaning term and throw it into thesaurus.com to see if there are any other names you can use instead to go along with your cleaning term.
If the name you entered into GoDaddy, Namecheap, or BlueHost is available as a .com domain name, then congratulations! Your cleaning company name is available for registration.
Before registering your new domain name, do a Google search with your new business name to see what comes up on the first page. This ensures there are no very similar business names that would compete with you or confuse website searchers.
Also, run your new domain name into whois.com to make sure your domain name was not previously owned. If it was, there could be search engine trust issues with Google and I would recommend going with another name.
After you select your new domain name and verify it's available, you will still need to go down to your local Register of Deeds office if registering a sole proprietorship or the Secretary of State website for your state if you are registering an LLC to make sure your cleaning service name is available.
Since domain names are pretty cheap, I would go ahead and register the domain name right away so no one else registers it. If the domain is available, there is a good chance that the business name will also be available.
If not, you can always cancel and not renew the domain name.
Conclusion
There you have it, a whopping 351 cleaning company names to choose from. If you're in the market for a unique cleaning business name, the options are endless. Whether you're all about the suds, love to get down and dirty, or just want to leave everything sparkling clean, there's a name for you.
From "The Dust Busters" to "Suds n' Duds," there's a name for every type of cleaning enthusiast. But whatever you choose, just remember, it should reflect the high level of cleanliness you provide. So go ahead, pick your favorite, and make the world a cleaner place, one spotless surface at a time.
Our House Cleaning Kickstart Course is the epitome of resources for anyone committed to establishing a thriving house cleaning venture. It encompasses all the crucial knowledge and information, providing a comprehensive and easy-to-access solution for your entrepreneurial goals. So don't wait any longer, start your journey toward a successful cleaning business today.
Disclosure: Some of these links may be affiliate links, so I may get a commission if you purchase. These are resources that I used or recommend.