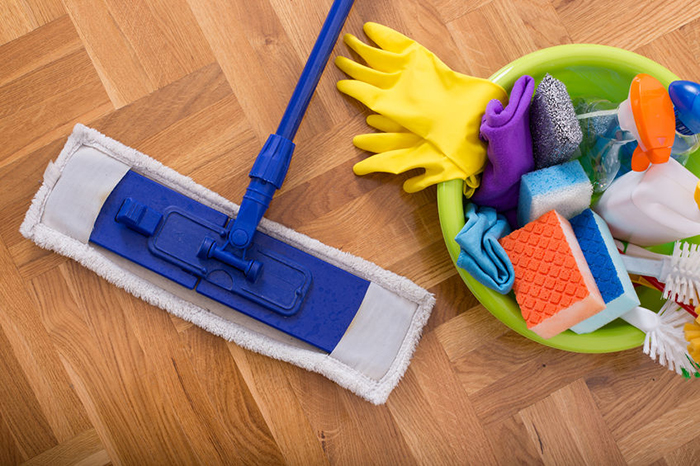 Before you clean your first home, you need to come up with a house cleaning supplies checklist to stay organized and efficient.
Here is a list of the cleaning supplies I use when cleaning homes:
Cleaning bucket (with 2 dividers to keep supplies in)
Disinfectant cleaner
Glass cleaner
Soap scum remover
3M light duty scrub pad and holder
Microfiber scrub pad
Toothbrushes
Plastic scrapers
Cleaning apron
Spray bottles
Microfiber cloths
Toilet bowl brush (I ask the customer to provide one, or use disposables)
Powder Bon-Ami or Comet
Pumice stone
Small water bottle
Vacuum cleaner for carpets
Vacuum cleaner for hard floors
Microfiber floor flat mop
Ph neutral floor cleaner
Microfiber short duster
Microfiber long duster
Dusting Mitts
Knee pads
Laundry bags to carry clean and dirty rags
Shoe Covers
Disposable gloves
If you are just starting your cleaning business, I would suggest finding supplies that are the cheapest or are in your budget and then work your way up to buying in bulk. You can find good supplies at Walmart and/or at Home Improvement stores such as Home Depot and Lowe's.
This list should help you to get up and running.