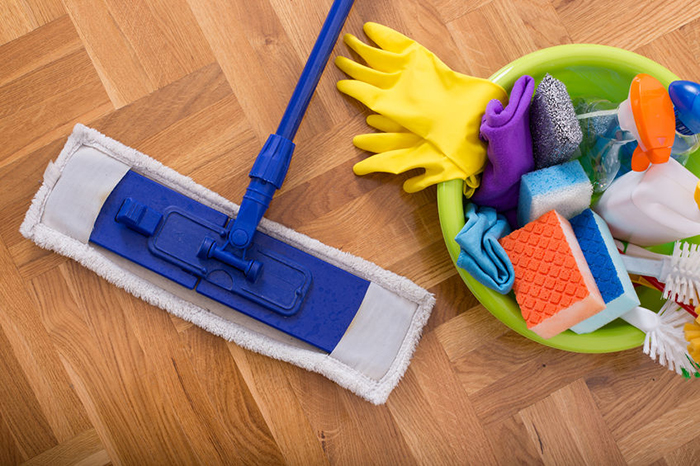 Before you clean your first home, you need to come up with a house cleaning supplies list to stay organized and efficient.
Here is a list of the house cleaning supplies I use when cleaning homes:
Cleaning Business Supplies Checklist
Cleaning bucket (with 2 dividers to keep supplies in)
Disinfectant cleaner
Glass cleaner
Soap scum remover
3M light duty scrub pad and holder
Microfiber scrub pads (for bathroom and kitchen sinks)
Toothbrushes
Mini grout brush (for showers)
Plastic scrapers (to scrape hard to remove gunk on counters or floors)
Cleaning apron
Color-coded microfiber cloths (for bathrooms and kitchen)
Microfiber dusting cloth
Premium Microfiber glass cloth
Toilet bowl brush (I ask the customer to provide one, or use disposables)
Powder Bon-Ami or Comet
Pumice stone (for toilet rings)
Vacuum cleaner for carpets
Vacuum cleaner for hard floors
Microfiber floor flat mop
Microfiber mop heads
Ph neutral floor cleaner
Microfiber short duster
Microfiber long duster
Dusting Mitts
Knee pads
Laundry bags to carry clean and dirty rags
Shoe covers
Disposable gloves
These are the exact cleaning supplies I use in my own house cleaning business and I highly recommend them. This list should help you to get up and running!
If you need help on starting a cleaning business, you can visit the in-depth article I wrote here.