If you are tired of your 9-5 grind and ready to turn your love for a spotless space into a lucrative business, this read is for you. The cleaning industry is on a roll and there's never been a better time to start your own cleaning business. But we understand that taking the plunge without having proper guidance on how to start a cleaning business can feel like trying to clean a hoarder's house with only one rubber glove.
From finding clients to choosing the right supplies, it can feel like a never-ending task list. However, with the right strategy and tools, you can earn over $5,000 a month doing what you love. With our 13-step checklist, you'll be ready to conquer the cleaning world in no time and start earning that $5,000/month goal faster than you can say "sparkling clean." 
By the end of this article, you'll know how to and be confident about starting your own cleaning business and leaving your competition in the dust.
So grab your cleaning supplies and get ready for a journey filled with excitement and a whole lot of cash.
Cleaning Business Starter Kit: A 13-Step Checklist
Start your cleaning business journey on the right foot with our 13-step starter kit. Everything you need to know to launch a successful cleaning business, all in one place.
1. Research The Market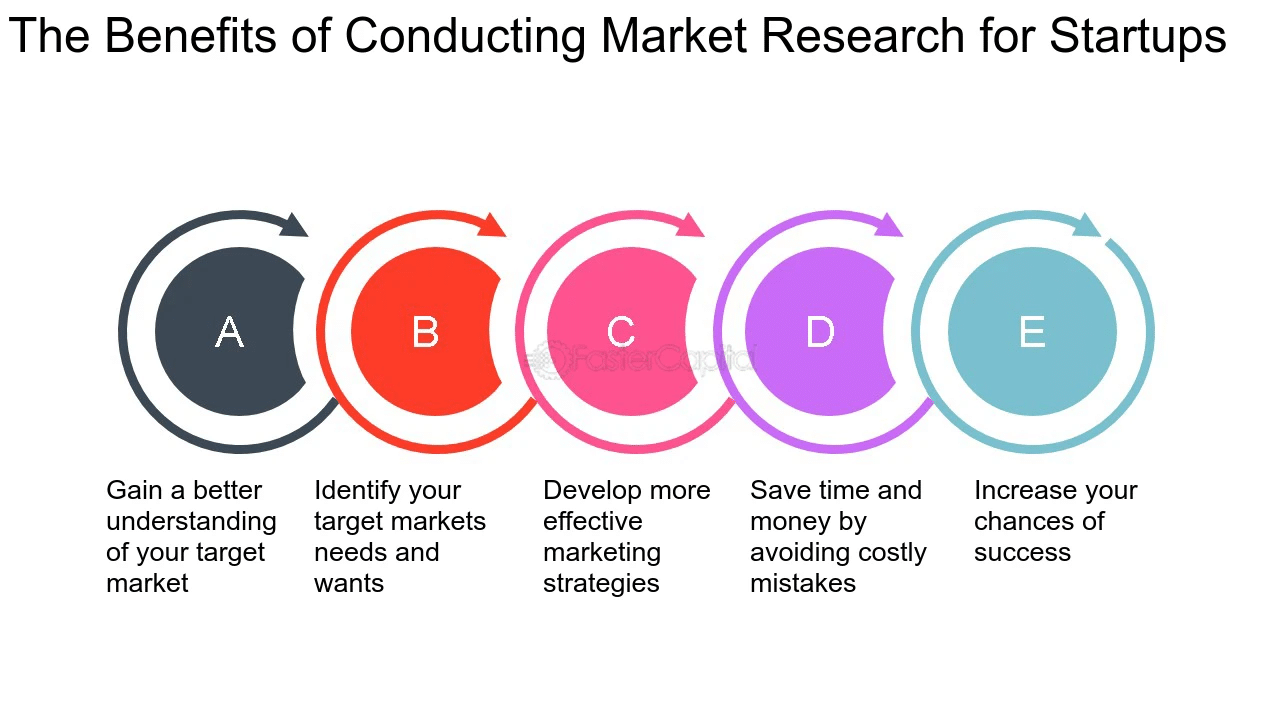 Conducting market research is one of the most crucial steps you can take to ensure the success of your business. Cleaning services are not a one-size-fits-all kind of business. You need to understand the preferences, habits, and spending patterns of your potential customers to provide them with the services they want and need.
Market research also allows you to find out what services your competition is offering, how they price their services, and what sets them apart from others.
How To Conduct Market Research For Cleaning Businesses
Here are the steps on how to conduct market research:
Gather Secondary Data: Start by gathering data from existing sources such as reports, publications, and online databases. Some of the best places to start with secondary market research are The U.S. Census Bureau, The U.S. Small Business Administration, The Bureau of Labor Statistics, and The U.S. Department of Commerce.
Conduct Primary Research: In the next step, move on to primary research which involves collecting data directly from your target customers through methods such as surveys, focus groups, and in-person interviews. Include questions about the market, demographics of your target audience, and your competitors. 
Analyze Your Data: Look for patterns, trends, and insights that can help you make informed decisions about your cleaning business.
What To Cover In Your Market Research
Some of the key elements to include in your research are:
Pricing
Market Size
Customer Needs
Competitor Analysis
Customer Demographics


2. Create A Business Plan
Creating a business plan is an important step in starting a cleaning business. It's like a blueprint for your business and an essential tool for securing funding, attracting customers, and keeping your business organized and on track. So take the time to put together a solid business plan since it will save you a lot of headaches in the long run.
What Should You Include In Your Cleaning Business Plan?
Here are some key elements to include:
Executive Summary: This is a brief overview of your business plan including your mission statement, services offered, target market, and financial projections.
Market Analysis: Research your target market and competition to identify opportunities and potential challenges for your business.
Service Offerings: Detail the different types of cleaning services you will offer. This can include house cleaning and maid services, commercial cleaning, and post-construction cleanup.
Marketing and Sales Strategy: Outline your plan for attracting and retaining customers including your marketing budget and advertising plans.
Financial Projections: Estimate your start-up costs, projected income and expenses, and projected profits. Make sure to be realistic and conservative in your projections.
Operational Plan: Outline the day-to-day operations of your business, including staffing requirements, equipment and supplies needed, and any other operational considerations.


Remember, your business plan should be a living document that you revisit and revise as your business grows and evolves.
3. Secure Funding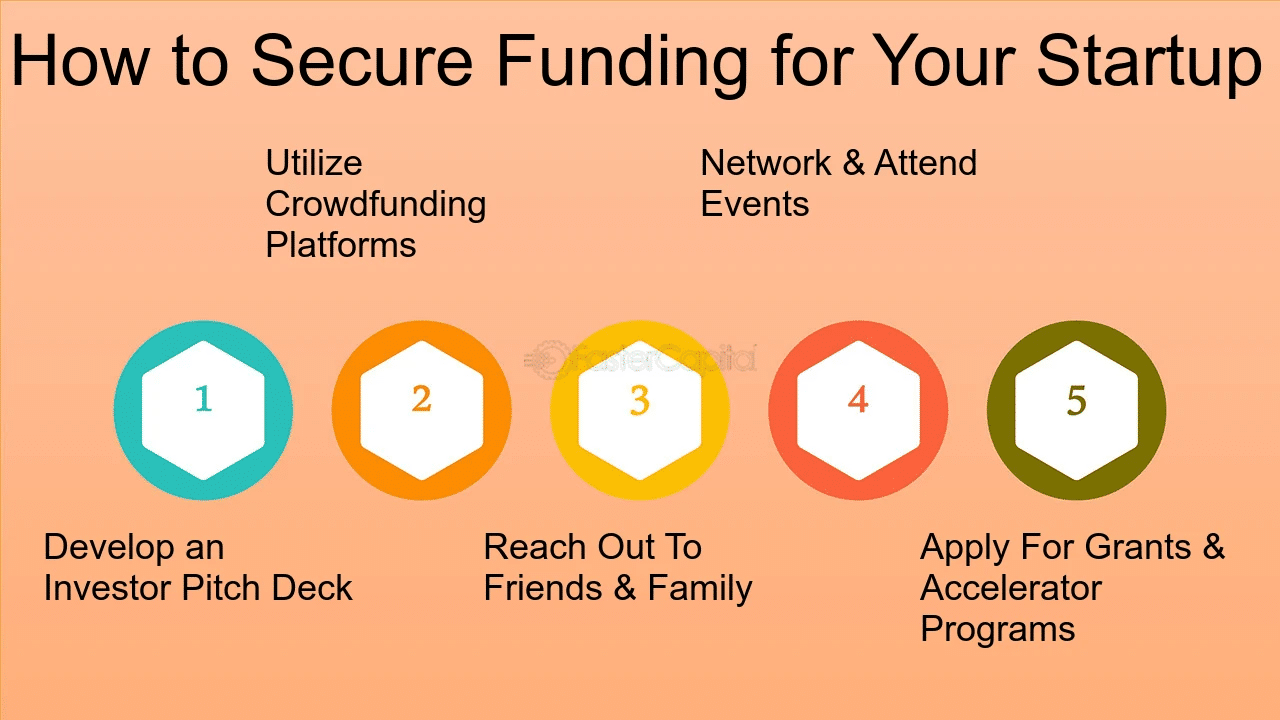 Securing funding for your cleaning business is the fuel that keeps your business engine running. Without adequate funding, you can't invest in essential equipment, hire employees, and expand your business. In fact, a lack of funding is one of the primary reasons why start-ups fail. So securing funding should be at the top of your to-do list when starting a cleaning company. 
Where Can You Secure Funding For Your Cleaning Company?
There are a variety of options available, including:
Small Business Administration (SBA) Loans: These loans are backed by the government and offer favorable terms for small businesses.
Bank Loans: Traditional bank loans are another option for securing funding. However, the approval process can be lengthy and the terms can be stringent.
Angel Investors: Angel investors are individuals who invest in start-ups in exchange for equity. They can provide not only funding but also mentorship and support.
Crowdfunding: This option involves raising funds from a large number of people through platforms like Kickstarter and Indiegogo.
Venture Capital Firms: Venture capital firms provide funding for high-potential start-ups in exchange for equity.


When approaching different funding options, it's important to tailor your pitch to the specific option. For example, if you're approaching an angel investor, highlight the potential for high returns on their investment. If you're approaching a bank, emphasize the stability and reliability of your business plan.
4. Choose A Name & Branding
Choosing a name for your cleaning business is an important decision that can greatly impact the success of the company. It is the first impression that potential customers will have of your company. 
A relevant and memorable name can help you establish a strong brand identity and make it easier for customers to find and remember you. A good name should be descriptive, easy to spell and remember, and convey a sense of professionalism and reliability.
What Type Of Names Would Be Fitting For A Cleaning Business?
There are several types of names that are well-suited for cleaning businesses. 
Descriptive names are straightforward and provide a clear indication of what your business does. For example, "Spotless Cleaning Services" or "Always Reliable Cleaners." 
Another type of name is a keyword-based name which includes keywords such as "clean," "shine," or "sparkle." These names are great for search engine optimization and can help customers quickly identify what your business offers.
Brand names are another type of name that is often used by cleaning businesses. These names are memorable and often catchy and they can help establish a strong brand identity. Examples of brand names include "MaidPro" and "The Cleaning Authority."


Branding is also a crucial part of building a successful cleaning business. A strong brand can help you differentiate your business from competitors and create a sense of trust and reliability with your customers. 
Your brand should reflect the quality of your services and the values of your business. To build a strong brand, you should develop a consistent visual identity, including a logo, color scheme, and tagline, and ensure that your branding is used consistently across all marketing materials, including your website, business cards, and flyers.
5. Register Your Cleaning Business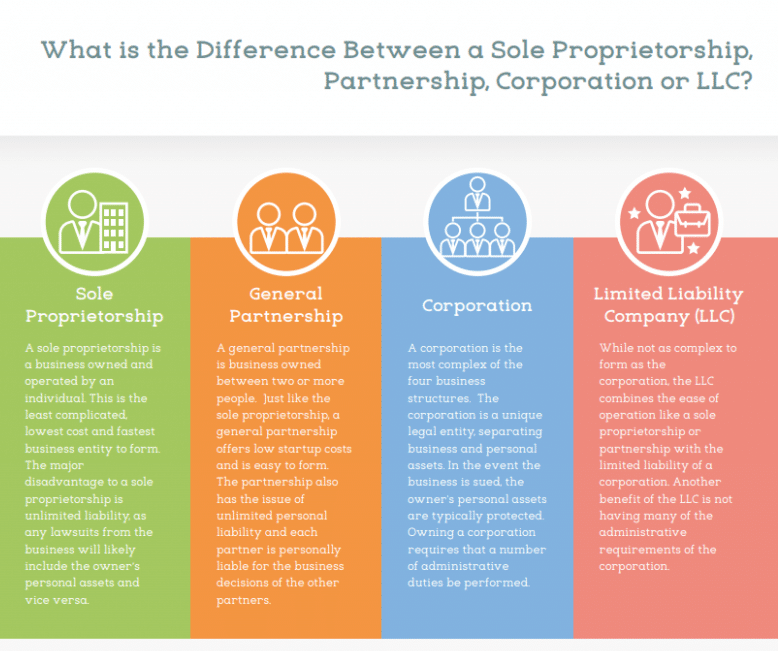 To operate legally, register your cleaning business. This allows the business to operate as a legitimate entity, making it easier to secure clients and establish credibility in the market. Registered businesses are also eligible to apply for a business license, permits, and insurance, which are essential for protecting the business and its clients.
Another important reason to register a cleaning business is to separate personal and business finances. By registering the business, owners can open a separate business checking account, apply for loans, and file taxes under the business name. This makes it easier to track business expenses, manage finances, and maintain a clean financial record.
Different Types Of Business Structure For A Cleaning Company
Each type of business structure has its own unique set of benefits, tax implications, and legal requirements. 
Sole Proprietorship: This is the most straightforward business structure. It involves a single owner who is responsible for all aspects of the business, including finances and liability. This type of business is easy to set up and requires no formal registration.
Partnership: This type of business involves two or more owners who share responsibilities and profits. Partnerships can be either general or limited and partners are jointly responsible for the business debts and obligations.
Limited Liability Company (LLC): This type of business combines the liability protection of a corporation with the tax benefits of a partnership. LLCs have limited personal liability and owners are not responsible for business debts.
Corporation: This is a more complex business structure that provides limited personal liability to owners known as shareholders. Corporations have a more formal organizational structure, including a board of directors and bylaws.


If you're registering a sole proprietorship, you need to contact the local register of deeds office to register your business name. If forming an LLC, contact the Secretary of State's office. You can either complete the process yourself or use an online legal document service like LegalZoom to handle it for you.
To ensure compliance with regulations, you may require various other licenses and permits in addition to registering your business with the relevant authorities. You can reach out to your state's Secretary of State or the local Small Business Administration office for further information. The SBA provides a list of state business license offices that can be contacted for relevant details.
6. Get Insurance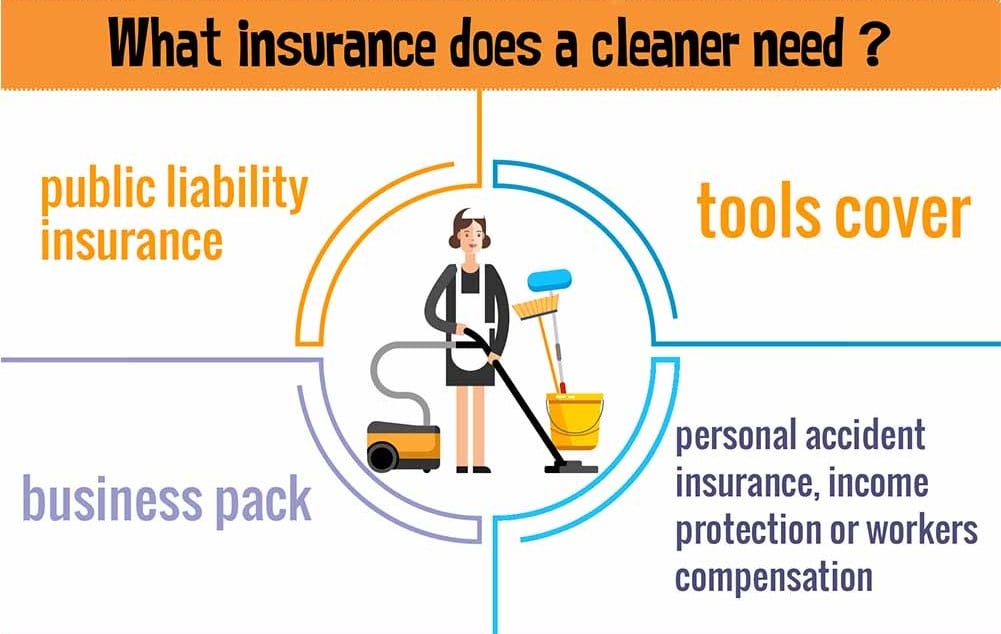 Insurance is a safety net that protects you, your employees, and your business in case of any accidents, injuries, or damages that may occur while you're on the job. It's a crucial investment that can help ensure your commercial cleaning business stays afloat in the face of unexpected challenges.
For more information about starting a commercial cleaning business, here is a great resource.
What Type Of Insurance Do I Need For A Cleaning Business?
There are several types of business insurance that are mandatory for cleaning businesses, including:
General Liability Insurance: This insurance covers the costs of any property damage or injury to a third party that occurs while you're on the job.
Workers' Compensation Insurance: If one of your employees is injured on the job, workers' compensation insurance covers their medical expenses and lost wages.
Commercial Auto Insurance: If you use a vehicle for your cleaning business, commercial auto insurance covers any damage to your vehicle or other vehicles in the event of an accident.
Business Owners Policy (BOP): A BOP combines general liability insurance with property insurance and is a cost-effective way to get the coverage your cleaning business needs.


In addition to these mandatory insurances, you may also want to consider other types of insurance, such as errors and omissions insurance which protects you against mistakes you may make while cleaning, or professional liability insurance which covers damages that may result from a mistake you make while providing a service.
7. Purchase Equipment & Supplies
As a cleaning business owner, it's important to have the right equipment and supplies to get the job done efficiently and effectively. By investing in quality cleaning equipment and maintaining an adequate inventory level, you can provide your clients with the best possible janitorial services and help ensure your business runs smoothly.
What Kind Of Cleaning Supplies Should You Have On Hand? 
Here's a list of essential cleaning supplies and products:
Gloves
Trash bags
Paper products 
Microfiber Cloths
Vacuum Cleaners
Mops and brooms
Cleaning products


When it comes to inventory levels, it's important to strike a balance between having enough supplies on hand to handle multiple jobs and not having so much that you waste valuable storage space. A good rule of thumb is to keep enough supplies on hand to handle a week's worth of work. 
This will give you a cushion in case of unexpected demand and also help you avoid running out of supplies in the middle of a job.
8. Hire Employees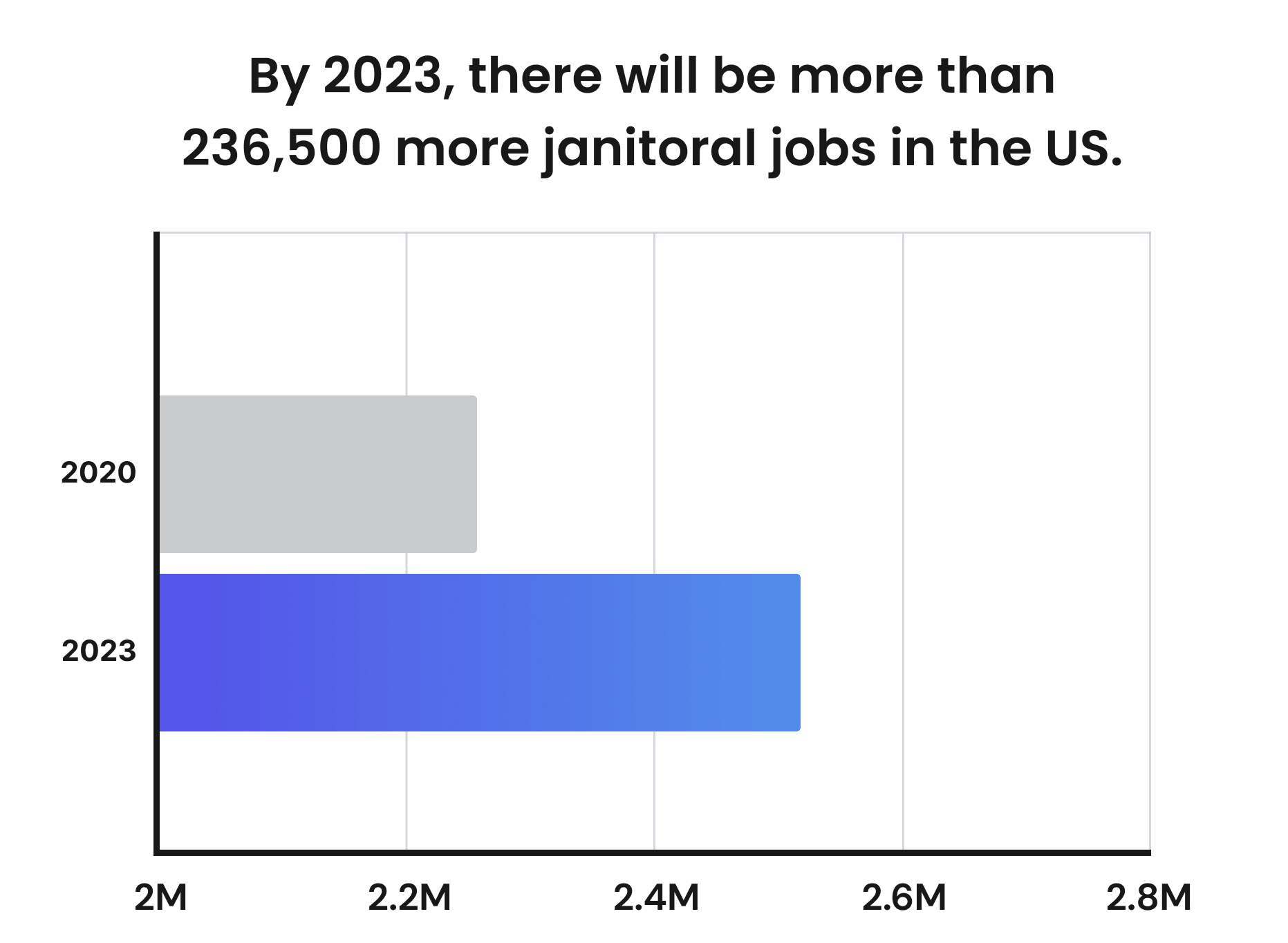 Hiring the right employees is important for any business and the cleaning industry is no exception. First and foremost, it's important to have a clear job description and job requirements. This will help you attract the right candidates and screen out those who are not a good fit for the position. 
What Skills Are Needed For A Cleaner?
When it comes to the attributes you should look for in cleaning staff, here are a few key ones to keep in mind:
Reliability: Cleaning is a service-oriented business and you need employees who are reliable and show up on time for their shifts.
Attention to Detail: Cleaning requires attention to detail so it's important to look for employees who take pride in their work and pay close attention to the details.
Physical Fitness: Cleaning can be physically demanding. Therefore, look for employees who are in good physical shape and can handle the demands of the job.
Positive Attitude: Cleaning can be a tough job and you want employees who have a positive attitude and are willing to work hard to get the job done right.
Good Communication Skills: Good communication is key in any job but especially in cleaning, where clear instructions and feedback are important.


Now that you know what to look for in employees, let's talk about where to find them. Here are a few places to consider:
Local job fairs
Temp agencies
Online job boards
Employee referral program


9. Set Your Prices
With so many cleaning companies, it's essential to stand out from the crowd and one way to do that is by setting the right prices for your services.
But how do you determine what the right price is? Well, there are a few key factors that you should consider. Let's take a closer look.
The Cost of Doing Business: This includes everything from the cost of supplies and equipment to the cost of labor. Be sure to factor in all of your expenses when determining your prices so that you can stay profitable.
The Competition: Research your competition to see what prices they are charging for similar commercial and residential cleaning services. 
Your Target Market: Consider the demographics of your target market when setting your prices. For example, if you're targeting high-end clients, you may need to charge more to match their expectations.
The Value You Provide: Finally, think about the value you're providing to your customers. Are you offering specialized services or are you offering a higher level of customer service? Make sure that your prices reflect the value you're providing.


Cleaning Business Pricing Strategy
Now that you know what factors to consider when setting your prices, it's time to put together a pricing strategy. You can use an estimate calculator instead of trying to guess or come up with pricing in your head. Check out the "How to Bid" article and bidding calculators from TheJanitorialStore.com for a starting point.
Here are a few options:
Value-Based Pricing: This strategy involves setting prices based on the perceived value of your services to your customers.
Tiered Pricing: This strategy involves offering different levels of services at different price points. 
Volume Pricing: This strategy involves offering discounts for large cleaning jobs or for customers who book multiple services at once. 
Dynamic Pricing: In this strategy, you can adjust prices based on supply and demand. 
Flat Rate Pricing: This strategy involves charging a fixed price for a set of services.


Here is a great article from TheJanitorialStore.com on how to charge for commercial cleaning.
10. Create An Online Presence & Develop A Marketing Plan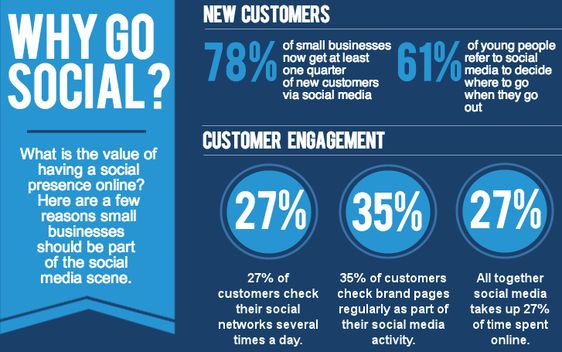 Creating an online presence and developing a marketing plan for your cleaning business requires a bit of time and effort but the rewards are well worth it. It's important to think about how you're going to let people know about your services and attract new customers.
Here are some important factors to consider when developing a marketing plan for your cleaning business:
Define Your Target Audience: Knowing your target audience will help you tailor your marketing messages and reach the right people.
Choose Your Platforms: Decide which platforms you want to use to reach your target audience. Facebook, Instagram, and Twitter are great for sharing updates and connecting with customers, while a cleaning business website is essential for showcasing your services and providing information about your business.
Offer Special Promotions: Consider offering special promotions or discounts to attract new customers. This could be a discount on their first cleaning, a referral program, or a loyalty program for repeat customers.
Share Customer Reviews: Word of mouth is powerful, so don't be afraid to ask for and share customer reviews on your social media platforms or website.
Be Active on Social Media: Make sure to post regularly, respond to comments, and share interesting and relevant content.
Create Valuable Content: Blogging, creating infographics, or sharing tips on cleaning and organization can help establish your business as a trusted expert in the cleaning industry.


11. Establish Policies & Procedures
As a cleaning company, it is important to establish clear and concise policies and procedures to ensure the success and growth of your business. Having a set of rules in place not only helps you provide consistent and high-quality services but also protects you and your employees in case of any legal issues.
Here are some key factors to include in your company's policies and procedures:
Employee Conduct: Define the expected behavior and performance of your employees, including issues such as punctuality, dress code, and communication with customers.
Health and Safety: Ensure that your employees are aware of the health and safety procedures they need to follow while on the job.
Cleaning Processes: Outline the steps your employees should follow when cleaning a home or office. 
Customer Communication: Define how your employees should communicate with customers, from taking initial inquiries to following up after a job is complete.
Scheduling and Time Management: Establish procedures for scheduling jobs and tracking employee time, including policies for overtime and time off requests.
Training and Development: Outline procedures for employee training, including orientation, ongoing training, and performance evaluations.
Cleaning Checklist: Create a comprehensive cleaning checklist to share with customers during the cleaning estimate phase. This enhances their understanding of the scope of cleaning services offered and promotes confidence in your business, as well as streamlining your cleaning procedures.


12. Create A Service Agreement
A service agreement is a critical document for any cleaning company and it's important to understand its significance. A well-drafted service agreement can help ensure smooth operations and avoid any misunderstandings between the cleaning company and its clients. 
What Should A Service Agreement Include? 
Here are some key factors to include in a service agreement for a cleaning company:
Liability clause
Payment terms
Termination clause
Schedule of cleaning
Confidentiality clause
Description of services


13. Continuously Evaluate & Improve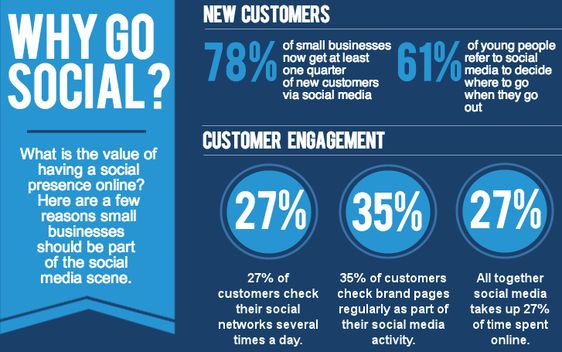 As a cleaning business, it is important to continuously evaluate and improve to stay ahead of the competition and provide the best possible services to your clients. Here are some key factors to keep in mind:
Keeping Up With Industry Standards: It is important to stay up-to-date with the constantly evolving trends to stay competitive and provide your clients with the most efficient and effective cleaning services.
Client Satisfaction: Your clients are the lifeblood of your business and it is essential to keep them happy. Continuously evaluating and improving your services can help ensure that you are meeting their needs and exceeding their expectations.
Streamlining Processes: Evaluating and improving your cleaning processes can help you to identify areas where you can streamline your operations and make them more efficient. 
Keeping Employees Motivated: Cleaning can be a physically and mentally demanding job and it is important to keep your employees motivated and engaged in their work by creating a positive work environment.
Adapting to Change: The world is constantly changing and continuously evaluating and improving your business can help you identify areas where you need to make changes, and ensure that you are always moving forward and staying ahead of the curve.


Conclusion
Starting a cleaning business from scratch is a great way to turn your passion for cleaning into a profitable venture. With some elbow grease, willingness to invest in your business, and our advice on how to start a cleaning business, you could be well on your way to earning more than $5,000 a month. 
So if you're ready to trade in your mop and bucket for a business plan and a shiny new cleaning service website, now's the time to get started. Just remember, always put your best foot forward (or in this case, your best broom). 
If you want to start or grow your cleaning business, look at our blog where we have helpful information and tips for you. You can also check out our House Cleaning Kickstart Course which teaches you everything you need to know about starting a residential cleaning business.
FAQs
I. Is it worth starting a cleaning business?
Yes, it is. Starting a cleaning service business can be a profitable venture if done properly with proper planning and market research. It is important to understand the demand for cleaning services in the target market and to offer competitive pricing and quality services.
II. How do I get my first cleaning client?
To get your first cleaning client, consider reaching out to friends and family for referrals, advertising your services on social media and local classifieds, and offering special promotions or discounts for new customers.
III. How to start a cleaning service with no money?
Starting a cleaning service with no money can be challenging but it is possible. Consider offering your services for free or at a reduced rate to friends, family, or local businesses to gain experience and build a client base. This can help you save up enough money to start your business.
IV. What kind of licenses and insurance do you need for a cleaning business?
A cleaning business typically requires a business license and insurance, including liability insurance to protect against property damage or injury to clients while on the job. It is advisable to check the specific regulations and requirements in your state or municipality.